On a lighter note, exams are coming in 2 weeks and over in 3, and Christmas next month! <3
There are so many things I wanna do, and do it really well but I often find myself with no time to do so. I guess it's high time I re-look at my priorities and time management. It really annoys me when I do a bad job but can't seem to do anything to salvage the situation.
Current Mood:

geeky


No idea how school is going to be like when the new semester starts, just hoping that things will more or less remain the same. (:
Exactly one more week to moving back to hall. I haven't packed a single thing, and not intending to do so until the last minute. I'll miss the comfort of staying at home, and being in the east. 3 full months of holidays was nothing less than awesome :) Outings, camps, and spending more time with people that matter. Even work is getting better now that I know my new colleagues better, and we're even going to have an outing!! (Y)
Current Mood:

nostalgic

Current Music:

If you ever come back - The Script
Where do I get affordable and good-quality Hello Kitty earphones?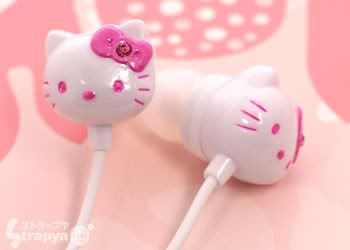 Current Mood:

bouncy
*
It's confirmed that I'll be working at SSEA from June onwards. The good thing is that I'll have lotsa kaching coming in and catch up time with my awesome ex-colleagues but my schedule will be so inflexible ): Some days are just perfect for nua-ing at home, no?
Can this summer holidays last forever. No lectures no tutorials no projects no exams, just lotsa fun <3
I actually think that SECC 10/11 was one of the best things that happened to me in Sheares Hall. And 3 of us from the same OG are in SECC 11/12 :) I like the sense of familiarity and just being myself when talking to them. No pretense at all. But maybe it's really time for me to grow some brains and stop being so dumb :)
Current Mood:

grateful

Current Music:

Adele - Turning Tables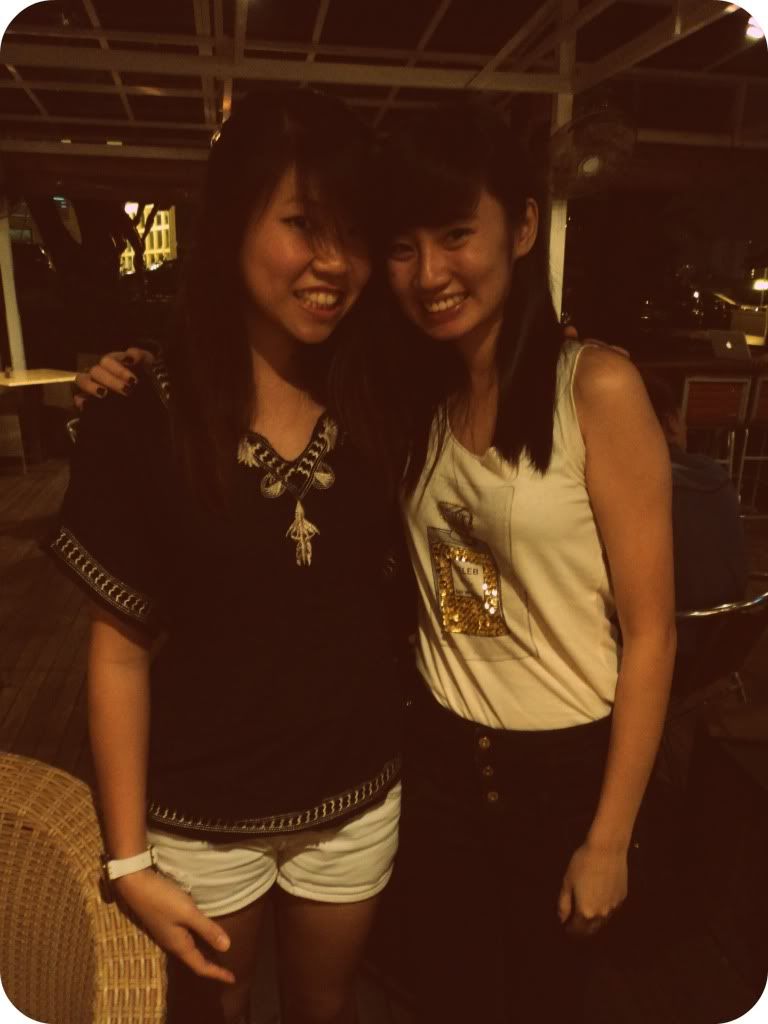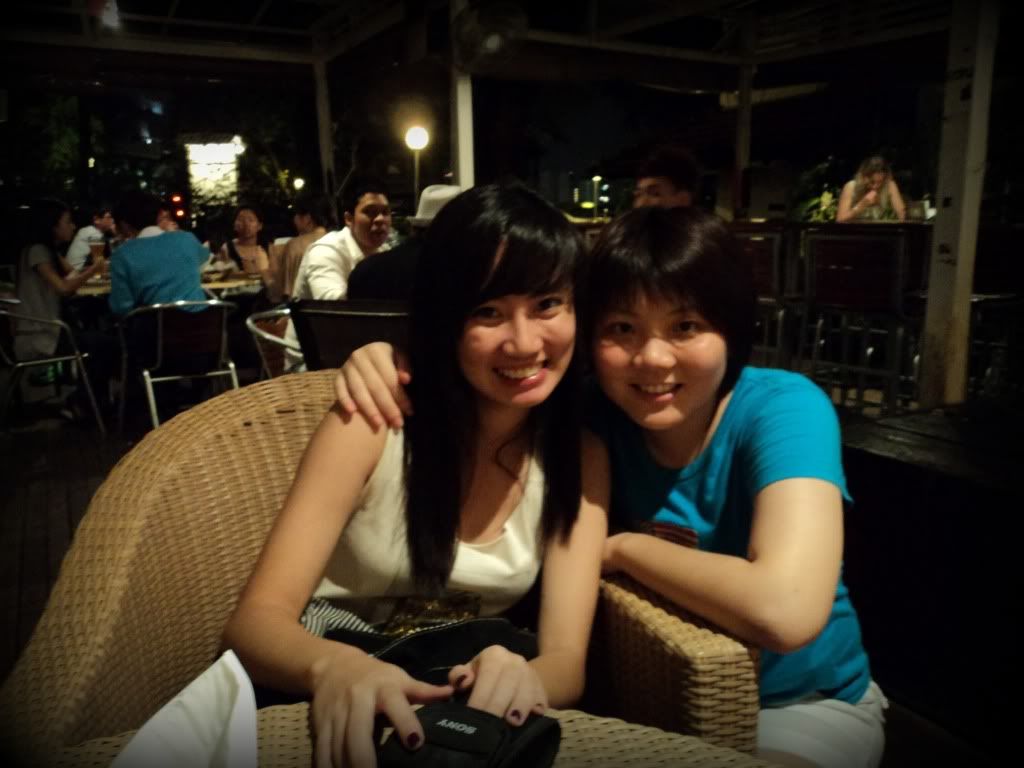 Pretty effects! :)


For the past semester, I think I was pretty caught up in the rat race. Maybe it's inevitable, because I can't think of a day that my friends and I do not talk about CAP score and aim to beat others in the bell curve. It's nothing wrong being competitive, but is this what I really want in life? Achievements, social life, results - do they really define who I am? I question myself what is the real motive for pushing myself to stay up late to study. To attain better results so that I can have better opportunities to climb up the social ladder? And where does God come in place amidst all of these.

I am still going to work hard for my remaining 2 or 3 years in NUS, but the point is that, I shouldn't rely on results to define my self-worth. God has given me an identity, and I live my life contented, because that's the best prize of all.
I realise I have a love-hate relationship with recess week. I don't like the mugging part, but basically everything else is enjoyable. I like it that within this span of one week or so, I am freed from all commitments - hall especially. I get to stay at home, sleep and wake up at any time in the comfort of my bed, and most importantly, I have some time for myself. Some time to reflect and think about life.
Current Mood:

pensive

Current Music:

Hear you me - Jimmy Eat World
The only person that will pray for me everyday. The only person that will say comparing is a sin. Where are you?
In the midst of this very scary world, sometimes all I wish for is just peace in my <3. Knowing that all these doesn't even matter at all, because we're living in this world for a greater purpose.
Sigh ):
Current Mood:

gloomy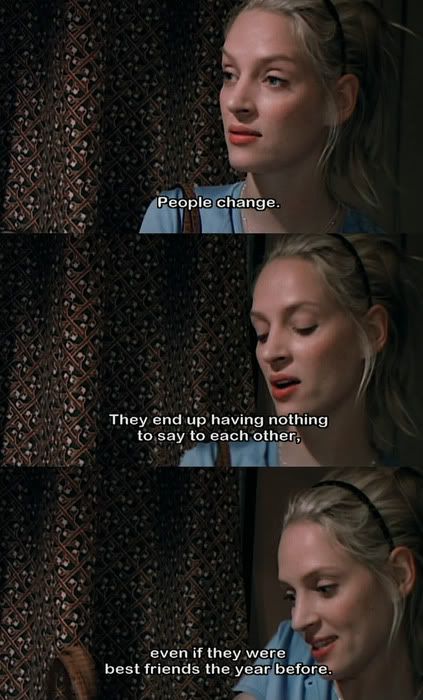 I'm actually quite used to you drifting in and out of my life, because it doesn't matter anymore.

*

Current Mood:

indifferent
Waking up at 8 on a Saturday morning to eggs and bread at comm hall, then listening to Regina Spektor and reading in my room thereafter. I'm accompanied by the sunlight shining into my room which is just right - not too glaring, and the cool breeze as well.

Life suddenly feels peaceful for a moment amidst the crazy schedules.
Current Mood:

peaceful

Current Music:

maroon 5
"Hi Group 5,
Your project has been nominated for the people's choice award. I will be uploading your 2 min trailer on to IVLE. Once the link is up on IVLE, students will vote for their favourite video and the winning video will be announced during the award ceremony.
Please make sure that your group is attending the ceremony because all nominees will have to go on stage and everyone will take home something.
Best, Don"
*

One piece of good news at least! :)
Current Mood:

happy